As everyone is well aware, social media can be a useful tool for business to access target audiences. The same is true in the healthcare environment, where pharmaceutical companies want to reach healthcare professionals to communicate the value proposition of the treatments they produce and market. 
This is a particularly pressing need when a company is launching a new product, as the desire for information and also the quantity of information needed increase. So, how can social media support a product launch?
Social media for product launch
Firstly, it is important to acknowledge the limitations of social media. When companies are launching prescription only treatments, it is neither legal nor ethical to promote these products on social media, unless the company doing so can be 100% confident, and demonstrate, that those communications have only been received by registered healthcare professionals. In addition, companies using social media become responsible for adverse event reporting (AE) if any AEs are encountered on the channels used. This means that social media is very rarely a suitable channel for discussing or promoting a treatment. However, the act of launching a product requires a far broader conversation than just talking about the product directly, and that is where social media can be valuable. Here are a few thought starters for ways social media can support a product launch.
1. Ask for information
While it is inappropriate to promote a product to members of the general public, it is perfectly acceptable to ask people for information. An example activity would be using social media to connect with a patient organisation in the relevant therapy area – asking them for insights and guidance, explaining that this input will help you to better support future patients. You are likely to get a warm and engaged response as well as a number of valuable insights that will support your launch.
2. Build a conversation
New products often solve a problem in an existing therapy area, such as reducing a dominant side effect, changing the frequency people need treatment or the way they take treatment. All of these topics are valid conversations that companies can have with the healthcare and patient community, and social media is a good environment for conversations. Depending on your specific circumstances, you will need to consider this option carefully – remembering that there are questions and topics you will not be in a position to discuss (those relating to a specific product) and that online conversations are not something you can control the direction of. 
3. Lead with value
Perhaps the most powerful way to engage with your target audiences on social media is to offer them something of value. The most obvious example of this is an educational resource. Is your relevant therapy area particularly complicated? Is there a topic you could champion by breaking it down and offering this as education? In the right circumstances, supporting understanding can be commercially valuable as it may help healthcare professionals to better understand a key benefit of your product as well as build your credibility as a manufacturer. It is also well understood that audiences are more likely to engage with companies in promotional conversations who have previously offered them something of value. 
4. Do something unexpected
The things that tend to do really well on social media are the things we don't expect to see or hear. In the healthcare world, this is best illustrated by Sanofi's use of social media to engage in the conversation regarding Roseanna Bar's racist Twitter tirade. Sanofi's perfectly pitched comment, 'Racism is not a known side effect' was an example of a company behaving in a way that was unexpected. Of course, they also got the tone right. The point is that social media often responds best to things that stand out because they are different. Coming up with an idea is a big challenge but it may be one worth having some fun with and if you get it right, it can create a real buzz around your company and your launch.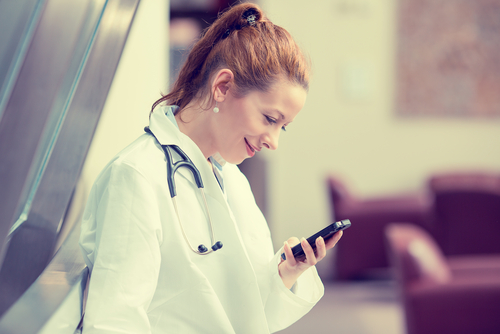 When is social media not valuable?
There is often an assumption that social media should be used where possible because to do so is 'innovative'. In our view, this is a dated belief. The sheen has worn off social media, and while it remains a valid channel for accessing audiences – it is only that, a channel. It is important to remember that social media is good at supporting video content and images but not necessarily good for detailed conversations. If you can't see a value for your therapy area then don't be afraid to discount social media as a channel – as with all supporting channels, it won't always have a role to play. 
What does the future of social media look like and how can I be ahead of the curve? 
There is growing scrutiny being aimed at social media and this is a trend that will continue. People who use social media are also wising up to the often-negative impacts it can have on theirs and others lives. Many people have chosen to walk away from social media completely. In addition, we have all seen the rise of 'fake news' a loose term which encompasses the mass of inaccuracy and opinion that can overwhelm news feeds.
Social media is not going away but it does need to evolve in the coming years so that it can continue to deliver value. Expect to see a refocus on positivity and balanced conversations (with governments potentially regulating/legislating in this space). For the world of healthcare, a focus on celebrating achievements and human stories, a professional but authentic tone of voice and a desire to actively support communities of people in various therapy areas are good anchors that will set you up well for future change. 
In summary, social media can be an exciting and important supporting channel in the launch of a product but its presence in the tactical mix isn't a given. But when used well it has the power to add an element of magic to your launch.
At Enzyme Communications, we are specialists in making complex information consumable, and social media is often a great way to disseminate this information. If you would like to talk about this or any other challenge you are taking on, then don't hesitate to get in touch.